Recently I discovered an Australian photographer called Keith Lutit. He makes little time lapse films using a tilt shift lens. Have a look for yourself, it's mesmerising.
It got me thinking about trying this with the M9 but there are lots of reasons why this won't work or would be extremely difficult to do. There are some lenses out there like the Lens Baby but the quality looks poor. If you use existing M lenses you will not be able to get the lens close enough to the sensor to make it work so you won't be able to focus on infinity.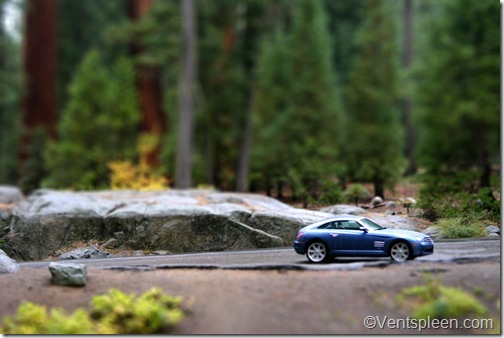 Leica Digilux 2. Chrysler Crossfire at the Sequoia National Park in California. This one works really well.
The answer is to buy an SLR but I am a rangefinder man so that idea is no good for me. However there is a simple way to create a very similar effect in Photoshop. It's not bad actually as the following pics demonstrate. I won't go into detail about how it's done, just google, 'tilt shift photoshop tutorial' and you'll find loads.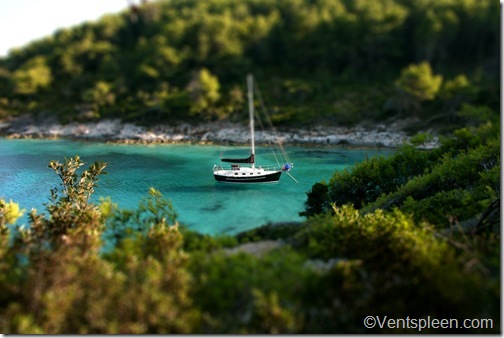 Leica Digilux, Doolittle at anchor in Croatia. Looks so sweet.
Basically you use a gradient tool and the lens blur effect. Some experimentation is necessary to get the right area and amount of blur. It's also very important to select the right photo to do it with. If you want to create the effect of a miniature world, the best photos are those taken from above with plenty of objects in them.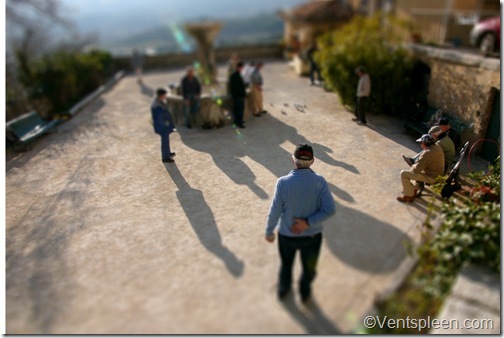 Leica Digilux 2, Some old French geezers playing boules at Moustiers, in the Gorge de Verdun.
After adding the blur effect, increase the contrast and the saturation slightly to give the images more intensity. That's it. Once you get the hang of it, you can produce images in just a few minutes.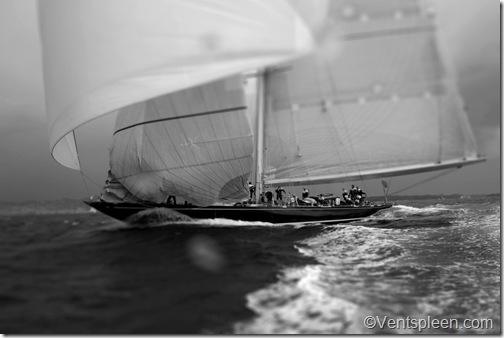 Leica Digilux 2, Shamrock barrelling downwind under spinnaker at Cannes. The effect works on most subjects I find, even in black and white.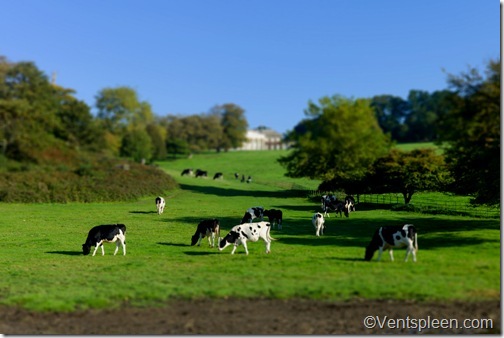 Leica M9, 21mm Asph. Cornwall.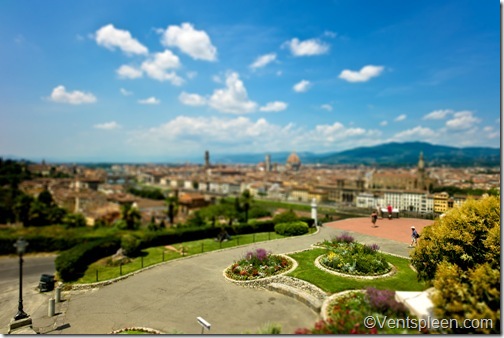 Leica M9, 21 asph. City of Florence in Italy in miniature.
Then I discovered that it even works with paintings. The most obvious choice of artist I could think of was Lowry with his match stick men. It worked really well. No doubt you could try this with any number of paintings.
All the photos can be viewed full screen by clicking on them. They look much better bigger.