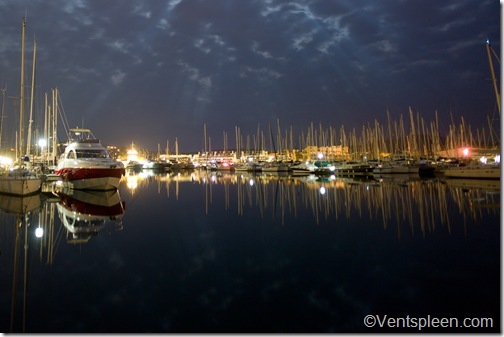 Leica M9 21mm Summilux f1.4 Asph lens wide open at f1.4 for 10 secs 160 ISO. Pin sharp from 5 metres to infinity. This is one spectacular lens. (click on this image to download a full sized jpg)
When my Elmarit 21mm had to go back to Solms for repair, Leica very kindly sent me another lens to use in the mean time. When they said they would send me another 21mm lens to use I had NO IDEA that they would be sending me a 21 Lux, and a brand new one at that. This is what I call looking after your customers!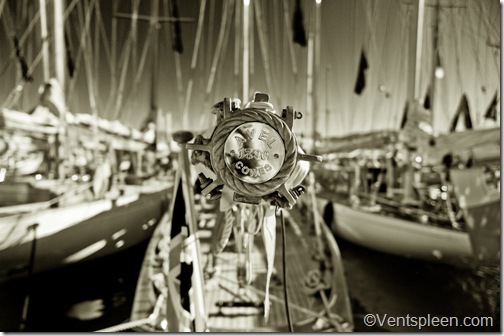 Wide open and taken at min focus distance of 0.7 m. Unbelievably sharp, nice bokeh and OOF areas. Vignetting apparent but not in any way offensive.
So what is it like? It's big. It's heavy. It's shockingly expensive but what a truly fantastic bit of engineering. It is Sublime, Awesome, Incredible etc. Just pick your own superlative! This lens is head and shoulders above ANY lens I have used on my M9 so far and that's a lot (very handy being mates with a Leica dealer!)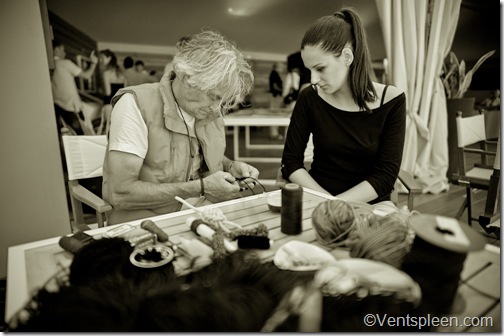 The 'rope man' makes a bracelet for a pretty Italian girl. Shot wide open as usual!
In fact I seem to just use it wide open. I just love the wide angle view it gives with fabulous OOF areas that look like you're using a 50mm lens. It's a unique view. The images it takes are completely sharp even at 1.4. There is some vignetting wide open but this is a super fast super wide angle lens after all. It would be weird if it didn't have some character.
Leica M9 Summilux 21mm. Shot taken at f1.4. Here you can see the vignetting. The effect is somewhat exaggerated with the black and white effect and the fact that back ground is very bright. In lower light situations the effect is much reduced.
The DOF is very slight at 1.4 but my M9 was spot on when focussing, even when at minimum distance of 70cm. Stopped down, the DOF this lens has is superb.
As for distortion, of course it has some but then it is a 21mm lens. Sometimes at the corners you can see some elongation but really it is very good as you can see from looking at the pictures in this post.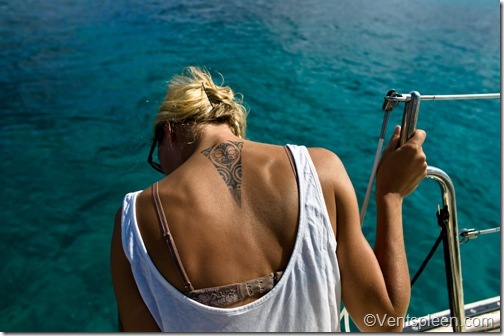 This lens has some distortion but it never seems intrusive. Most shots just look really natural. This one was taken at f4.
I was brutal when I tested this lens. I shot into the sun wide open, I took the hood off, I left it on. I tried close to, I tried far away. I tried long exposures at night. In short I put this lens through its paces! Occasionally I saw some serious purple fringing but only in extreme situations which isn't really surprising considering what I was asking it to do.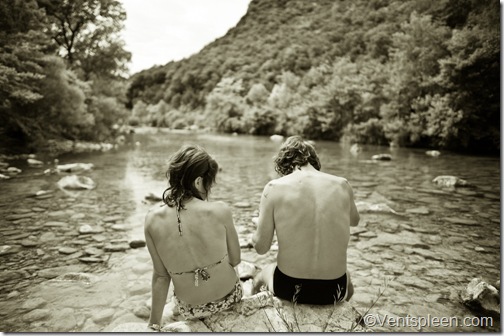 Shot wide open as usual. Judge for yourself. If there is some vignetting, it only adds to the 'look' of the image.
It really needs the lens hood though or stray light can create a halo effect in some shots when shooting towards the light but considering how fast and wide this lens is it really handles it well. 
If I had to fault it, I would say that I think it needs a focusing knob like the one on my 21mm Asph. I initially found it hard to locate the focusing ring without it but I have since gotten used to it but I really like the focussing knob because you can tell by feel at what distance the lens is focussed and this kind of thing makes the lens faster to focus and the camera quicker to use.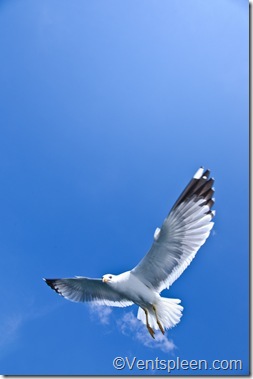 There can't be many cameras that can capture an image like this. Remember that this seagull was shot using a 21mm lens. That bird was no more than a metre away! This one shot at f5.6.
The aperture ring is close to the focussing ring and I have managed to change the aperture by accident while trying to focus. But again, I'm sure I will get used to it with time.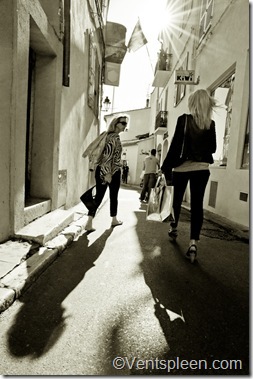 The aperture diaphragm has 11 blades and produces an attractive star burst effect when shooting into the light. However sometimes there can be some flare but considering how wide and fast this lens is and how many elements it has (10) it handles it really well. There might be flare but the lens keeps its contrast.
What is most amusing is that the focus ring only moves about 90 degrees from 70cm to Infinity yet the aperture ring moves around much more than that as it has so many stops!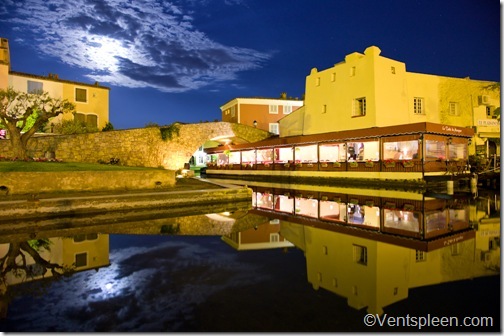 Leica M9 Summilux f1.4 Asph lens. Wide open at f1.4. 160 ISO. This shot is not made up of multiple exposures layered together, it's pretty much as it came out of the camera. It really is amazing that you can shoot wide open and get such sharp results.
The hood screws on and stops at exactly the right place thanks to a slight indent in the thread casting but there's nothing to lock it in place and it can get knocked off of true and that is not good. I have got into the habit of checking that the hood is done up tight before shooting.
Also pants is the lens hood cap, a rubbery plastic affair that just falls off as soon as you look at it. It doesn't bother me as I never use lens caps with a rangefinder but for the money it really is a joke and it's a bit annoying having to buy special filters for it but if you have just spent 5000 Euros on a lens, you're hardly going to baulk at this point.
Also I have noticed that the screw-on hood is a bit small and up until f8 the corners are slightly dark. Taking off the hood cures this. I do find this a bit strange that the lens hood would encroach into the view of the lens and cause these black corners but maybe there is a good reason for this. If not I am sure Leica will soon sort it.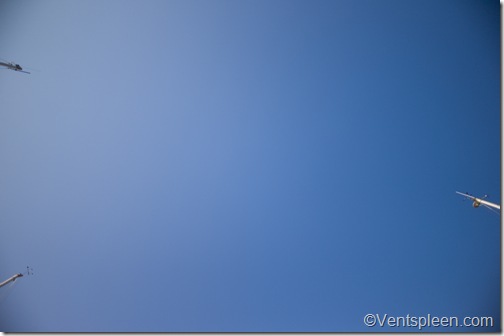 This picture shows a shot of the sky taken at f1.4 with the lens hood fully screwed in place. As you can see the corners are slightly dark. These dark corners do not fully go until f8 which is a bit strange.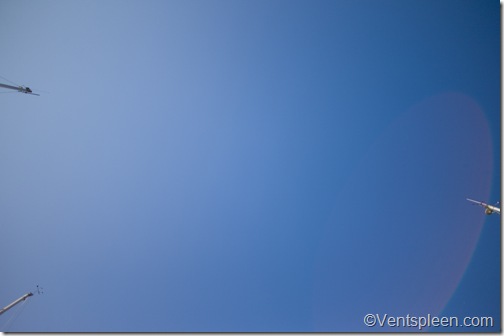 This picture shows the same shot taken at f1.4 with the lens hood off. Black corners have gone but now the lens is far more susceptible to flare. Note the large orange halo bottom right. This halo was there right up to f8.
I am going to be gutted when it goes back. It is far too big, heavy and expensive but I have never enjoyed using a lens more on my M9 and I forgive it all its faults.