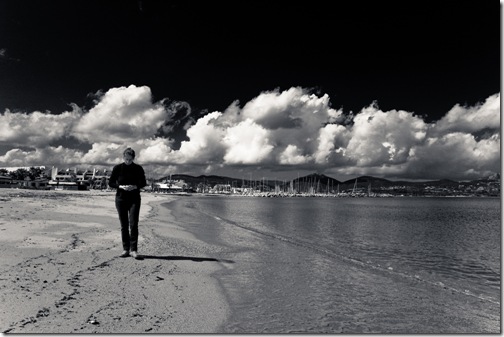 Leica M9, 21mm f2.8 Asph, ISO 160 f16 @ 250 sec. Beach at St Tropez
Ahoy all, firstly a big thank you to those who have said such nice things about the posts on this blog and secondly I wanted to let you know that there are lots more posts coming up. My goal is to post at least once a week.
Here's what's coming in the next couple of months:
Everything you wanted to know about boating but were afraid to ask.
Brompton folding bicycle review.
Removing old paint with pasta.
Bridgestone BT 016 tyre review.
The biscuit toss.
Honda 400/4 from Cornwall to St Tropez.
Across the pond on a rock star's boat
That should keep you busy for a while. These are scheduled posts but there are many many more in the pipeline. I hope there will be a little bit of something for everyone to enjoy. Please do subscribe to our RSS feed to stay updated.
Thanks for taking the time to visit and thanks for your comments too!
Benjy