An about time book about one of the most influential bands ever.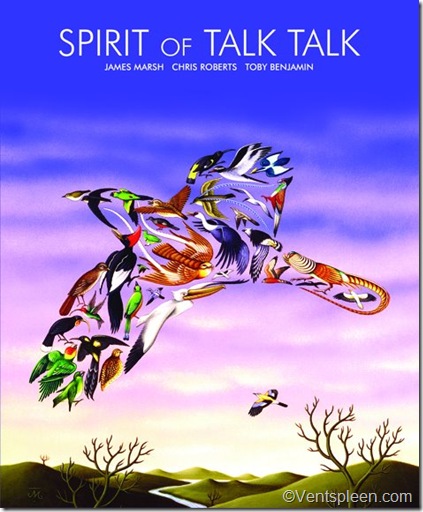 Extraordinary artwork from James Marsh. The long awaited book about Talk Talk is coming.
Ok, I'll admit it. I am a Talk Talk fan. I'll go further than that. If I was stuck on a desert island I would certainly want either 'The Colour of Spring' or 'Spirit of Eden' with me. I don't think I could live without a regular fix of Talk Talk.
They began in the early 80s and just a decade later they were no more. Despite the fact that so few people have heard of them they remain a hugely influential band. Many musicians have a great regard for them. And why not? Their sound (at least on their later albums) is quite unique, imaginative and powerful.
The music was what Talk Talk was about but there was also those album covers drawn by the highly talented artist James Marsh. The hours I have spent listening to those albums while at the same time losing myself in James' thought provoking images are too many to count.
There is no other band like Talk Talk. Even though I have been listening to their music for nearly 30 years I still can't put my finger on what makes it so special. I just know that I love it.
So what better way to indulge than a book celebrating this seminal band? This beautiful book is a labour of love. Please register your interest now and ensure that it becomes reality.
To learn all about the book, see a list of contributors and get a sneak preview please visit: Spiritoftalktalk.com