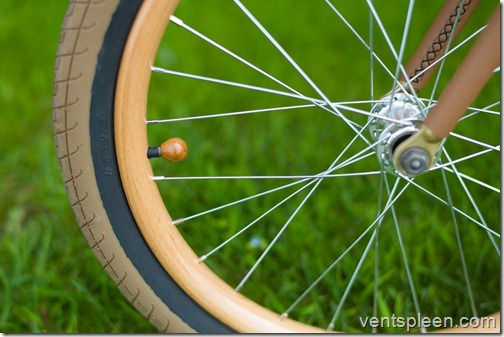 20" wooden rims as fitted to the Hoopy wooden bicycle I made the wooden valve covers and they turned out to be one of the most popular features on the whole bike. If you want a pair, you'll have to make them yourself. Strangely Ghisallo don't sell 'em!
When I was looking for the right wheel for the Hoopy wooden bicycle I wanted something special. I had seen that there was a company in Italy who made rims but it seemed mostly for racing bikes with 26" wheels. They also made wooden rims for a Brompton which has a 16" so it stood to reason that if they can make a rim as small as 16" then surely they could make on in the 20" I needed.
There didn't seem to be a 20" option on their site so I contacted them by email. Despite being in Italy I was able to communicate well with them as my contact Ugo has excellent English. He informed me that it was possible to make a 20" rim so we began discussing the details.
The rim is available in two widths, a narrow one at 27mm and a wider one at 31mm. There is also the option to have a carbon fibre insert in the rims. This is an essential option which allows you to put some serious pressure in the tyres. Without the carbon there is a chance that the rims could split.
There are six different colours for the finish. I chose a natural finish for my rims and I am glad I did. I was worried that the pale natural tone wouldn't be dark enough but after just a little exposure to daylight and they soon darkened down to match the bike frame.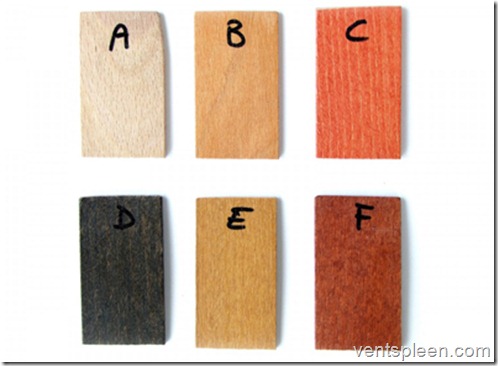 Ghisallo can also build you a set of wheels and we discussed the options here too. In the end I chose a 74 mm wide Brompton front hub and a Sram 2 speed auto hub for the rear wheel and stainless spokes. Other options are a wider better quality front hub and a rear coaster brake single speed rear hub.
It took a few weeks from deciding on all the options until the wheels arrived. They are really fabulous and as a wood worker I can fully appreciate the skill and thought that has gone into these rims. Not only that they seem very light to me. I weighed the front wheel without tyre and it only weighed 700 grams which I think is pretty light regardless of what material the wheel is made of.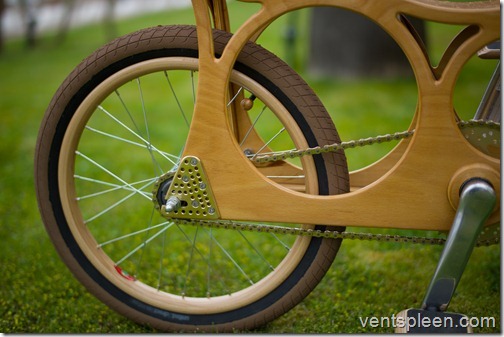 On the wheels I put 2" wide 20" tyres and the end result not only looked right but was exceedingly comfortable and smooth. How much of this is down to the fat tyre, the wooden frame or the wooden rims I cannot say but the overall effect is very nice. Firm and stiff and yet not harsh. Everyone who rides the bike is always surprised by just how comfy the Hoopy is to ride.
These are lovely wheels. A really lovely product that taken care of can last for years and years and certainly as long as any other kind of wheel. A hand made product can never be cheap, one must pay for quality. A pair of wheels fully built to my spec came in at about 600€, a lot of money yes but worth every penny and they certainly elevate the Hoopy from being a cool wooden bicycle to being a super cool one.
It is amazing how many people are surprised that it is possible to buy wooden wheels for a bicycle they are then further surprised when they discover they are not only beautiful but strong and light in to the bargain. If they have a downside it is that the finish needs to be maintained. It's not such a big deal to remove the tyre and mask up the 28 spokes in order to put another coat of varnish on them.
All in all I am very happy with my wooden rims, they are light, strong and very very cool and they look amazing. Highly recommended.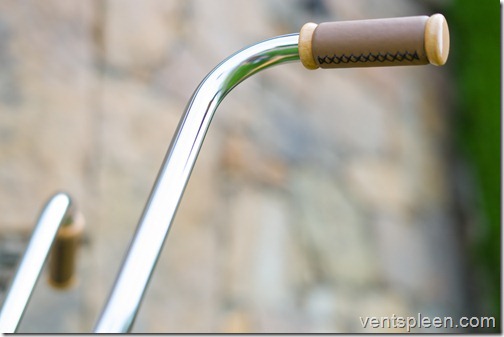 Wooden handlebar grips by Ghisallo. I removed the original leather so I could fit my own. They are hard but surprisingly comfy to hold. They need to be glued or screwed on.
There's a lot more to Ghisallo than just wooden rims too, they also make rims in bamboo and a host of wooden accessories from hand grips to handlebars. Check out their site here
And if you want a set of 20" wheels like the ones on the Hoopy all you have to do is click here!
Check out this series of videos which demonstrate the process of making a wooden bicycle rim. Great stuff. Here's part one. There are three videos to watch.